Not sure how well documented this is but my Virgin SuperHub 3 supports 5Ghz frequency (802.11a/n/ac mixed) as well as the default 2.4Ghz (802.11b/g/n mixed).
The newest generation of Wi-Fi signaling in popular use, 802.11ac utilizes dual band wireless technology, supporting simultaneous connections on both the 2.4 GHz and 5 GHz Wi-Fi bands. 802.11ac offers backward compatibility to 802.11b/g/n and bandwidth rated up to 1300 Mbps on the 5 GHz band plus up to 450 Mbps on 2.4 GHz.
So essentially the 802.11ac offers improved bandwidth and more flexibility through simultaneous connection support.
Setting Up
So if you login to your Superhub as an admin user, and select Wireless Signal under advanced settings, you have the option to enable and change the SSID name for the 5Ghz Option. You may also want to change the SSID to match that on the 2.4 ghz bandwidth option. My understanding is that as 802.11ac supports simultaneous connections you probably want to keep this on.
The settings you want to configure should be available at http://192.168.0.1/?wifi_settings&mid=WirelessSecurity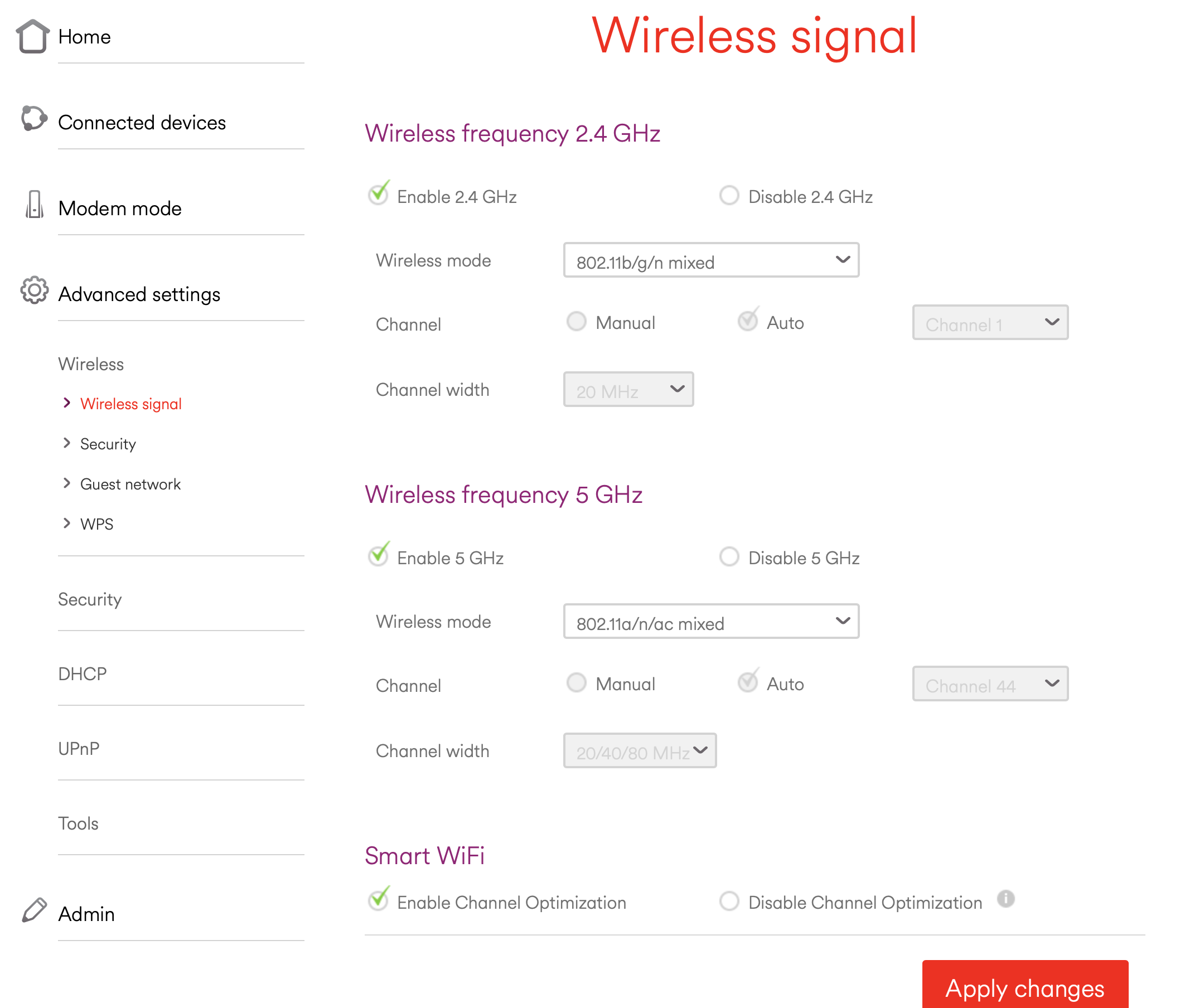 Changing this seems to result in notably improved connection and quality when streaming music and video etc though the house and generally connecting to the internet.